WELCOME
Times of Mass and Devotions

Sat   19 Oct
5.30pm
HA
First Mass
Special Intentions of the people of the Parish
Sun  20 Oct
9.15am
HF
Twenty Ninth  Sunday
The Westgate Massacre in Kenya
 
11.00am
HA
 
Special Intentions of Evelyn Gorniok
Mon  21 Oct
 
 
 NO MASS
 
Tue  22 Oct
 10.30am
 HF
 Week 29 in Ordinary Time
Special Intentions of Sheila Bone
Wed 23 Oct
9.30am
HA
  Week 29 in Ordinary Time
Special Intentions of Pam Cunningham
Thu  24 Oct
 7.30pm
HF
  Week 29 in Ordinary Time
Gloria Craven (RIP) 
Fri    25 Oct
12.00pm
HA
 Week 29 in Ordinary Time
Special Intentions of Sister Lucy
Sat  26 Oct
5.30pm
HA
First Mass
People suffering in the Philippines
Sun 27 Oct
9.15am
HF
Thirtieth Sunday
Special Intentions of the people of the Parish
 
11.00am
HA
 
William Roberts (RIP)
Sacrament of Reconciliation (Confessions)
Holy Angels, Ash: First Friday of month after 12pm Lunchtime Mass
Holy Family, Farnham:  First Thursday of month after 7.30pm Evening Mass
Special Services with Confessions at both Churches for Advent and Lent
Exposition of the Blessed Sacrament every Wednesday at Holy Family @ 7.00pm (in Church Hall)
 (Parish Office Hours: 9.30am – 1.30pm)
                        Please note:  HF = Holy Family, Heath End, Farnham and HA = Holy Angels, Ash
Second Collection
There will be a second collection TODAY forMISSIO – World Mission Sunday.
Liturgy
29th Sunday of Year C   
Theme:  Persistence in Prayer

Entrance:          HA: 212 HF: 31 All ye who seek a comfort
Offertory:          HA: 720 HF: 72 Be still for the presence
Final Hymn: HA: 790 HF: 43 And can it be ..
Holy Family Church Catholic Parish Farnham, Hale, Weybourne & Badshot Lea
Gardening Project:  
A very big thank you to all who helped with the gardening project at Holy Family and those who provided top soil and bulbs.  The ChurchGarden (in times gone past often called "God's little Acre.") A loved garden may encourage passers by to want to see the inside of the Church and is a visible sign of our love for our faith.
Families Matter is a new local project in the North Farnham area. This is a response by the local churches to help strengthen and help families in their local community. They help local families of school age children who are sometimes quite isolated by carefully matching them to a volunteer befriender who can come alongside them and help in practical ways.
Training and ongoing support is given and if you would like to know more please contact Jane Voake the Families Matter Coordinator on 07827 567014. Or contact Deacon John. There are also some flyers at the back of the church.
Families Matter will be holding an Interest and Information evening at St. Marks church on Monday 21st October at 8.00pm where you can ask questions and Befriender training will start late November or early December.
Diocesan Jubilee Discussion Group: Held on Monday at Ann Martindale's house. (All welcome)
Mother and Toddler Group – Meet every Thursday morning from 9.30am until 11.30am in the Church Hall (during school term)
Holy Angels  Catholic Parish for Ash, Nr. Aldershot,  Ash Vale, Tongham & Normandy
Thank you!  to all those who so generously made donations to the Phyllis Tuckwell Hospice following Bernard Berry's funeral.  We sent a cheque to the Hospice for £213 for which they were most grateful.
Diocesan Jubilee Discussion Group: for Holy Angels started on Thursday 17 October and will run for 6 weeks. The session will start at 7.30 for 7.45 in St. Mary's room.  For further details please contact Richard Brennan , mobile: 07867 804355."
The Ashes Good Neighbours – Volunteer help for the residents of Ash and Ash Vale
Helping you with:
Transport to the Doctors or Hospital
Help with your shopping
Popping in for tea and a chat
If you would like our help please contact us between
10-12am Monday to Friday on:
Telephone: 07790457632
If you wish to volunteer you may telephone as above or:
Email: ashes-gn@hotmail.co.uk
Mother and Baby Group: Is held every Tuesday at 10.30 in St. Mary's Room.  If you have a young baby or toddler and fancy an hour to relax over a cup of coffee and a biscuit why not come along.
Information
Key Register: A reminder that we have to bring our Key Register up to date, so if you hold a key for Holy Angels or Holy Family please let Rita (Parish Office) know that you still need it.  We have been advised to tell all key holders that when they are in the Church they should have access to a telephone in case of emergencies.  For those at Holy Family where there is no landline if you do not have a mobile phone please let us know and we will install one in the Sacristy for emergency use.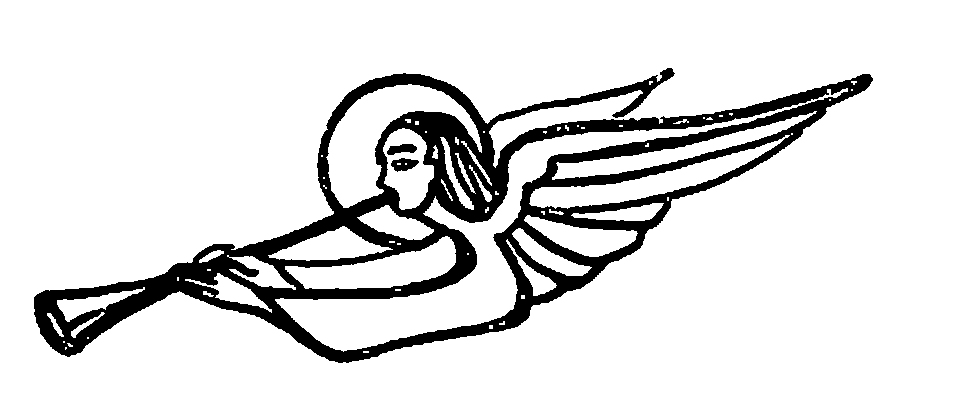 NOVEMBER  – MONTH OF THE HOLY SOULS.
Requests slips for the names of those you wish to be remembered in the Masses during November are available at the back of both Churches .  Please place them in an envelope together with any offering you wish to make marked NOVEMBER HOLY SOULS.  The envelopes will be opened by Father David so if you have any other special requests for prayers these also may be included.  Envelopes may be placed on the regular collection plate any Sunday or they can be handed into the Parish Office before 1st November if you wish them to be mentioned during the month of Holy Souls.
Remembrance Sunday this year will be on the 10th November, 2013.
Baptisms
Next Baptism Course: Monday, 11th November, 2013 Please make an appointment to see the Priest/Deacon to discuss what you need to do to prepare for your child's baptism. If you are new to the Parish, please complete pink Registration Form and make yourself known to Father David or Deacon John after Mass.
Prayer Requests
Please remember the sick in your Prayers, Sheila Bone, Barbara O'Brien, David Morgan and Edd Turnell.    Thank you. (If you would like prayers for friends or family members, please first check with that person that they are happy for their name to be mentioned in the weekly Newsletter.)
Prayer Group – for both Holy Angels and Holy Family takes place once a month on a Tuesday.  The next date is the  5th November, 2013. Coffee at 7.30pm for 7.45pm start. To be held in the Parish Office
Today's Gospel
Prayer and faith are very closely connected.  It's because we have faith that we pray.  At the same time prayer sustains our faith.  We need to pray, not just when we are in trouble, but at all times.  Let us turn to God, in whom our hope lies.
Lord Jesus, we lift up our eyes to you from whom our help comes. Lord, have mercy.
You keep our feet from stumbling and our hearts from straying. Christ, have mercy.
You guard our coming and going both now and for ever. Lord, have mercy.
Christmas & New Year Services
At the Catholic Churches of Holy Angels, Ash
&
Holy Family, Farmham.
Carol Service
19th December, 7.30pm at Holy Angels, Ash.
Christmas Eve
5.30pm: Children's Mass at Holy Family, Farnham.
11.30pm: Carols & Midnight Mass at Holy Angels, Ash
Christmas Day
9.15am: Christmas Mass at Holy Family, Farnham
11.00am: Christmas Mass at Holy Angels, Ash.
New Year's Day 2014
1st January 12pm – Midday, Holy Family, Farnham
New Year's Day Festival Mass with Carols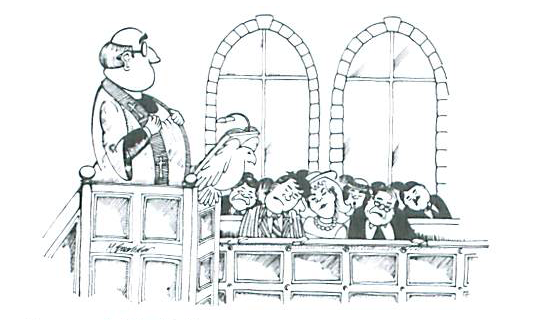 Fact  and Faith
The Priest was preaching about the relationship between "Fact and Faith".
"That you are sitting in front of me in church is fact", he said.
"That I am speaking to you from the pulpit is fact.  But it is only faith that makes me believe that any of you are listening".